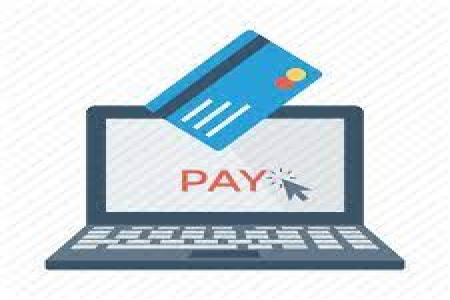 We are excited to announce that the City of Newell has adopted FrontDesk, a web-based platform that gives our residents access to a variety of tools to interact with us in one convenient place. We have invested in this platform to provide a modern, satisfying, and convenient experience. This is a part of our effort to provide superior customer service and offerings to Newell residents and to strengthen the connection between citizen and government. Sign up for FrontDesk here: https://newelliowa.frontdeskgworks.com/
FrontDesk offers many exciting features and benefits for all city residents including:
Conveniently pay your monthly utility bills from the comfort and safety of your home. No more writing out a check each month to pay your utility bill!  No worries about social distancing and possible exposure.

Receive bills electronically.

Enroll in autopay using ACH or credit card payments so you won't have to remember to pay your bills each month.

Get important messages and notifications via email or text.

24/7 access to your utility account and usage information including utility usage, tracking multiple accounts, and submitting service requests.

Conveniently submit utility service requests from your computer or mobile device.

Fill out and submit forms directly online and pay any associated fees online. Our staff will review and process the forms – no more paper required (forms coming soon)!

Easy access to Public Notices and answers to Frequently Asked Questions so you can see important city-related information in one place.

Review Meeting Agendas and Minutes (coming soon)
FrontDesk is mobile-friendly and can be accessed anywhere from any device with an internet connection. Log in to see all your outstanding bills, pay bills online or enroll in autopay for added convenience. You will also have access to important city information including public notices, Council Meeting Agendas and Minutes, answers to Frequently Asked Questions, and ability to fill out and submit forms online. FrontDesk is your direct line of communication to receive your information, alerts, and notices.
Sign up for FrontDesk today! https://newelliowa.frontdeskgworks.com/  Be sure to enter your information exactly how it is on your bill.
FrontDesk is provided by gWorks, a GovTech company specializing in software and services to small local governments throughout the Midwest. gWorks has more than 20 years of experience bringing simple solutions to create stronger communities and smarter government. Please contact City Hall if you have questions or need assistance.  
STEPS:
Create account – type your information in exactly as it is on the bill (case sensitive)

Once you enter phone and e-mail, you will need to verify via e-mail

Logged in!

Pay Bills – PAYMENT PREFERENCES – EDIT to set up Auto Payments

If you are already enrolled in ACH/Auto payments, I manually entered you in new system, but you still need to create an account for e-billing, text alerts, and more!

If you set up payments with a CREDIT/DEBIT card you will be charged the processing fee of $2 or 2.75% of the total, whichever is greater.

Pay with E-check using your bank account, NO CHARGE to you!

OPEN BILLS – one time payments

My Account – update your personal information and notification settings here!

Utilities – view your payments and history
FrontDesk is a service that is FREE of charge to citizens (unless you pay with a card instead of bank account E-check)! With the increase in postage, paper, and time this is a huge cost saver and more convenient for citizens. If you have any questions or need assistance, please contact Sierra, City Clerk.
Thank you!